Toyota Safety Sense™ Review: What to Expect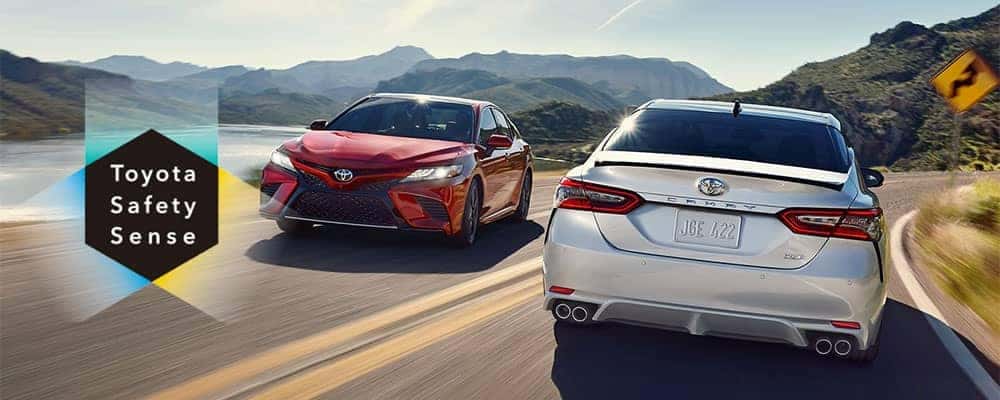 Learn More About Toyota Safety Sense View New Inventory
Toyota has announced that the second-generation of Toyota Safety Sense™ (TSS) technology will roll out on select Toyota models during 2018. Given the glowing Toyota Safety Sense™ reviews, it seems likely that the following features are about to push safety even further:
Pre-Collision System
Lane Departure Alert
Automatic High Bea7ms
Dynamic Radar Cruise Control
Pre-Collision System with Pedestrian Detection
Let's take a look at what those systems do, how they are changing, and what the industry's top critics are saying.
What is Toyota Safety Sense™?
Toyota Safety Sense™ technologies check for threats, enhance your awareness, and even act independently to prevent a collision:
Pre-Collision System: Alerts you to potential collisions and applies the brakes to prevent them. Pedestrian Detection detects people as well as vehicles.
Lane Departure Alert: Alerts you when you've veered from your chosen lane.
Automatic High Beams: Detects incoming vehicle lights, then toggles between high and low beams accordingly.
Dynamic Radar Cruise Control: Adjusts your cruising speed to maintain a safe distance from the vehicle ahead.
How is Toyota Safety Sense™ Changing?
These technologies represent the cutting-edge of automotive safety, and Toyota engineers are sharpening that edge even closer. Changes for the latest Toyota Safety Sense™ systems include:
Collision-Braking System slows you down faster, detects cyclists, and detects pedestrians at night.
Dynamic Radar Cruise Control expands to full-speed functionality and improves recognition.
Lane Departure Alert improves road detection capabilities.
We'll also get an all-new feature. Road Sign Assist can display road sign information to your head-up display or gauge cluster. If you're unsure of the speed limit when you're in the center of Aurora or travelling from Oak Brook to Joliet, just take a look.
Is Toyota Safety Sense™ Worth It?
Plenty of drivers won't ever have to ask if Toyota Safety Sense™ is worth it — this package comes as standard with a wide range of Toyota models, including the Toyota Corolla.
Even if it doesn't come as standard, Toyota Safety Sense™ is more than worth it. Reviewers such as CNET comment on the "big capability boost," noting that the this will be an "even more powerful version of Toyota Safety Sense™."
Experience Toyota Safety Sense™ Technology First-Hand at Toyota of Naperville
Here at Toyota of Naperville, we're well aware of the exceptional safety standards of every new Toyota vehicle, including the Highlander and Sienna. To find out more or arrange a test drive, simply contact us today.