How-To: Toyota Smart Key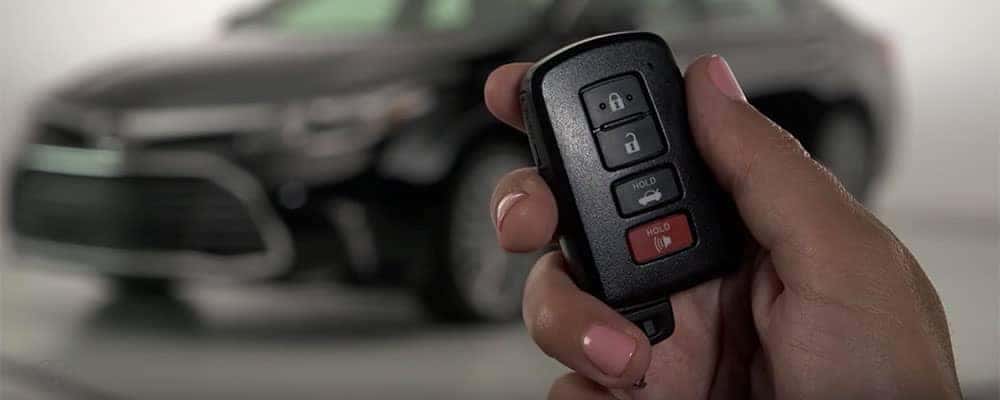 Toyota's Smart Key gives you three different ways to lock and unlock the vehicle. The most convenient aspect of the Smart Key feature is your vehicle will sense the Smart Key and turn on the courtesy lights and puddle lights, if available, when you get within about three feet of the driver's or front-passenger's door.
When you place your hand behind the driver's door handle, only the driver's door will unlock. When you place your hand behind the front-passenger's door handle, all of the doors will unlock. To lock the doors, simply touch the lock sensor on the front part of the door handle.
The trunk or rear hatch of your vehicle is also linked to your Smart Key. The vehicle will sense that the key is in your possession, and you can simply press the button above the license plate to open it. You can also open the trunk by pressing and holding the button on the Smart Key.
When unlocking the doors using the remote key fob, pressing the unlock button once will unlock the driver's door, and you'll hear two beeps. The parking lights, taillights, and side mirror lights will flash, and the interior courtesy lights and exterior puddle lamps located under the mirrors illuminate. They'll stay on for about 30 seconds, or until you open a door.

Pressing the button twice unlocks all the doors and sounds four beeps. To lock the doors, press the lock button. The door unlock settings can be changed. Please reference the owner's manual for more information.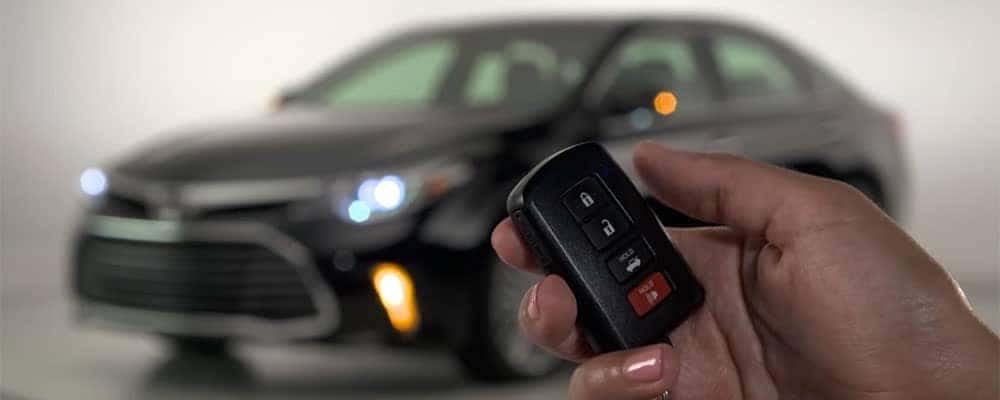 Pressing the panic button will sound an alarm and flash the vehicle lights to deter anyone from trying to break into or damage the vehicle.
If your Smart Key ever loses power or the vehicle sensors can't detect the key, it has a mechanical key integrated into it. Just push the release button, take out the key, and you can open the driver's door. Turning it left locks all the doors. Turning right once unlocks the driver's door and turning right once more unlocks all doors.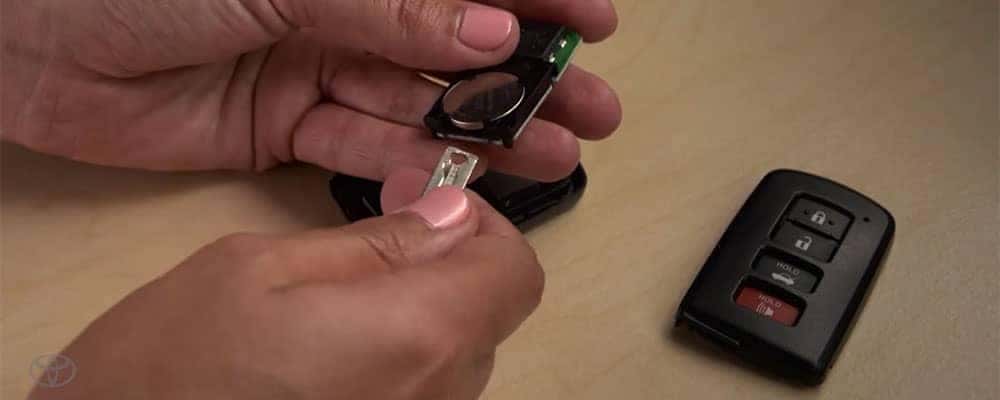 To replace the battery in your Smart Key, remove the mechanical key. Then, insert the tip of the key into the slot and gently turn it left or right to open the case. Then, using the key again, remove the battery and replace it. You will need to replace it with a CR2032 lithium battery. Now, reassemble the case and replace the mechanical key.