The Future Toyota Adventure Concept Wows Crowds in LA

Attendees at the Los Angeles Auto Show were lucky enough to catch the "Future Toyota Adventure Concept," or FT-AC. In the words of Jack Hollis, group vice president and general manager, "The FT-AC is perfect for those outdoor enthusiasts who want to dial up the adventure on their weekend getaways…No matter the roads, the activities, or the people, FT-AC sparks authentic fun and conversation."
It's hard to argue with that assessment. So, what makes the FT-AC so noteworthy?
Style
The first thing you're apt to notice about the FT-AC is how it looks. This isn't just an eye-catcher — it's an attention-grabber:
The wide black front grille is accented by bright LED headlights
Twin hooks are fitted for convenient vehicle recovery.
Skid plates sit beneath to protect the short front and rear overhangs from rocks and ruts.
The vehicle's conspicuously long wheelbase pairs with a wide track to emphasize its command of anything from backcountry trails to the roads of Aurora and Joliet. The extra-wide fender flares suggest strength the FT-AC would likely hold in spades, all while enhancing body shielding. Beneath them, 20-inch wheels with authoritative all-terrain tires anchor the vehicle. Look upwards to find a safari-style cargo roof rack system designed to carry all kinds of adventure equipment and off-road toys.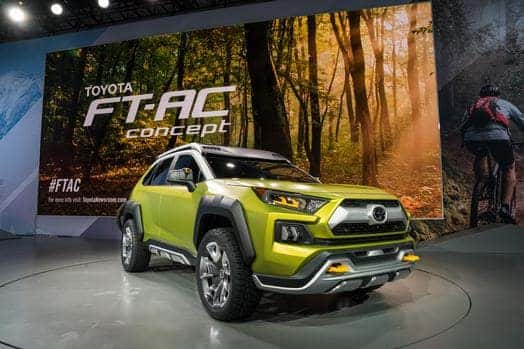 Performance
We can't speak to the powertrain of any FT-AC that sees release, but the concept vehicle has been envisioned as gas-powered, with advanced torque-vectoring all-wheel drive to take you across rough terrain as confidently as the roads of Naperville.Such a setup would enable power to be routed as required, ensuring excellent controllability and maximum traction regardless of the road surface. Variable terrain-response settings and 4-wheel lock functionality would manage traction and throttle accordingly.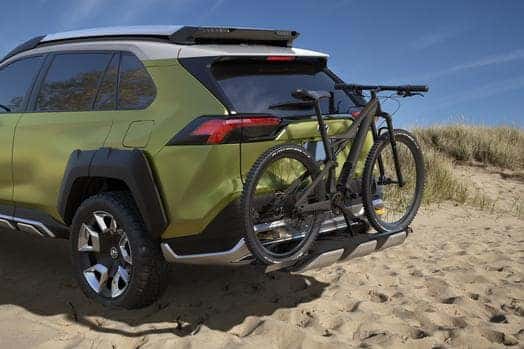 Features
Though a concept, the FT-AC has been fitted with a range of high-end, genre-defying features, including:
Side-mounted infrared cameras to record trail runs.
Integrated Wi-Fi hotspot to automatically upload footage to cloud-based storage.
Removable fog lights that can be mounted on a mountain bike for exceptional forward visibility.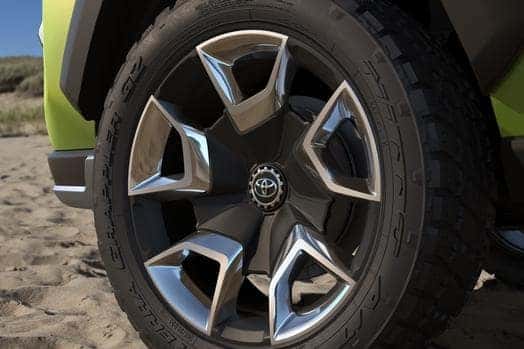 Explore the Current SUV Lineup at Toyota of Naperville 
The Toyota lineup already boasts the likes of the Toyota 4Runner, Toyota Highlander, and Toyota RAV4, so there's no shortage of off-road machines. If you'd like to find out more or arrange a test drive, feel free to contact us today.