Che Figata Offers High-End Italian Bistro Fare in Naperville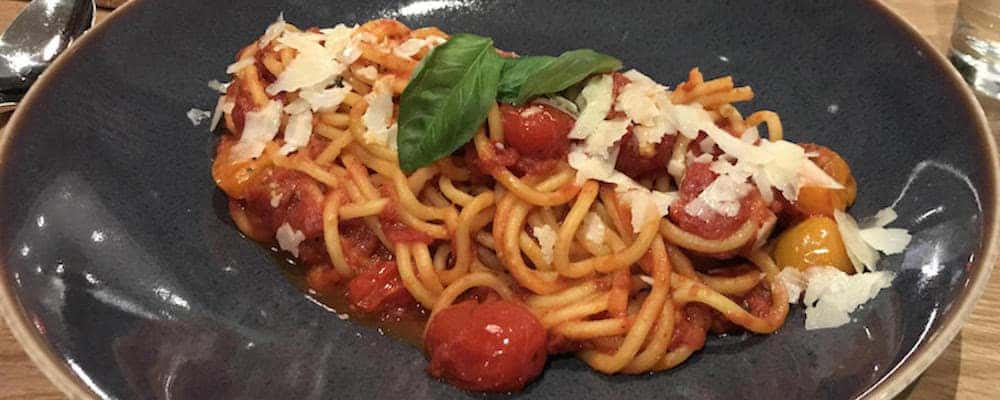 Che Figata will surprise you. It's attached to Hotel Arista — you can pass between the two without going outside — but it's one of the finest Italian restaurants in Naperville, and in many ways seems more like a high-priced big-city bistro in Chicago that would require reservations well in advance.  Fortunately, you probably won't need to make reservations to get a table at Che Figata, and the prices are also quite reasonable — but more importantly, the food is exceptional in every way.
What to Eat
Che Figata's menu is huge, and one might initially think that quality was sacrificed for the sake of diversity — but that is certainly not the case. We've tried multiple entrees at Che Figata, and every one of them has delighted us. Here are a few of our favorites:
Veal Osso Bucco: Described by our waiter as "the prize of the menu," it's obvious that the veal shank in this dish was braised for 24 hours, because it fell right off the bone. Pecorino cheese, gremolata, and lemon-infused olive oil all accentuate the polenta bed on which the veal is served. The constituent parts are delicious; together, it's divine.
Seafood Paella: The ingredients sound like a high-end paella: charred fregola, clams, mussels, langostino, San Marzano tomatoes, 'Nduja, fava beans, and cipollini. It turns out that this billing is accurate. The mussels are served in the shell, so getting to everything can take some effort, but trust us when we say it's worth it for the litany of flavors both bold and subtle — and frankly, it's good to have something to slow you down so you don't eat this one too quickly to really appreciate it.
Literally Any Pizza: The carnival of delights that is the menu might distract you from the fact that Che Figata has a coal-fired pizza oven in-house. Each pizza is small enough to serve as either a meal for one or an appetizer for the table, and each one is interesting and features a pleasant char on the edges of the crust, which is soft and pillowy. One of our favorites is the Pesto Pollo Cilioegine, which is topped with rotisserie chicken, pesto, pork belly, roasted pancetta, heirloom tomato, and Ciligene mozzarella. You can also customize your pizza with add-ons like duck confit and lobster tail.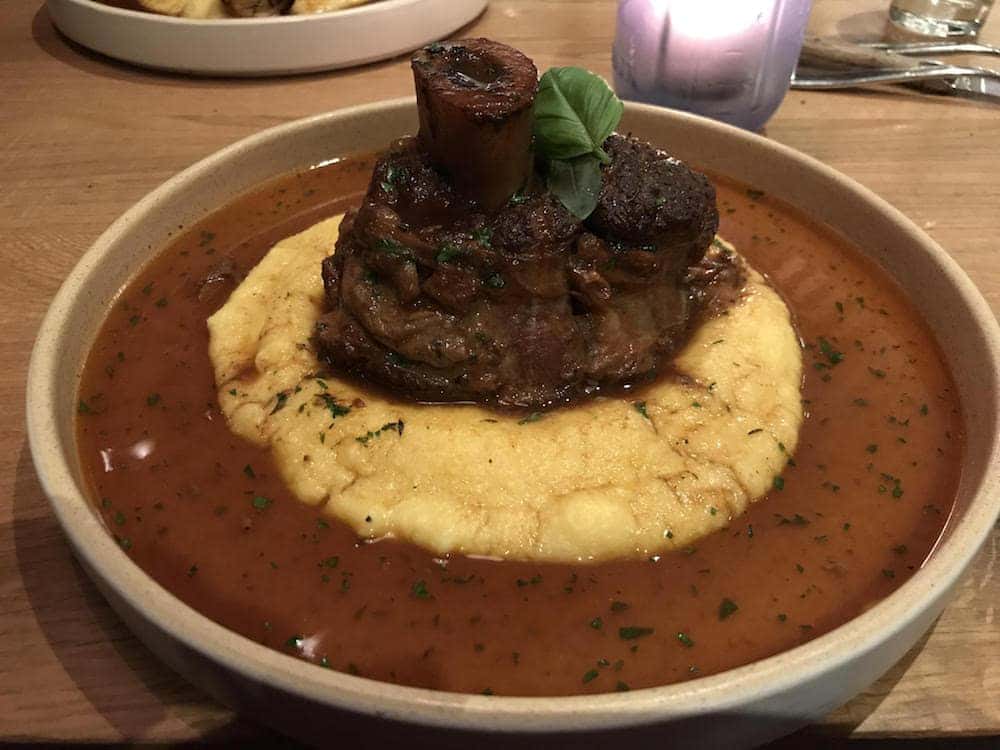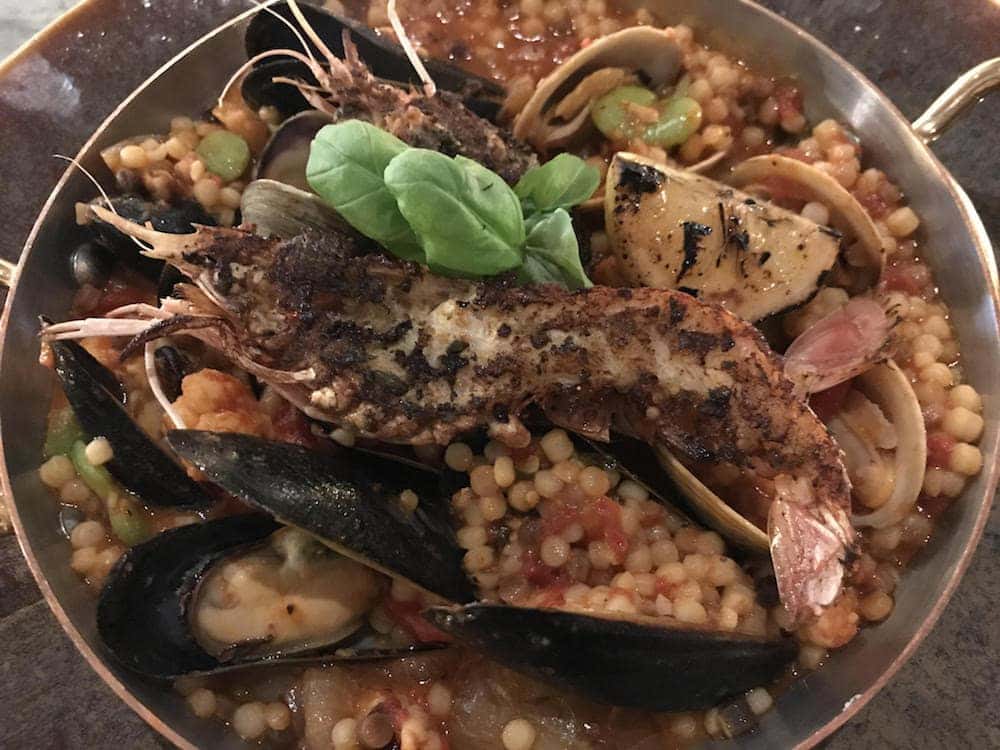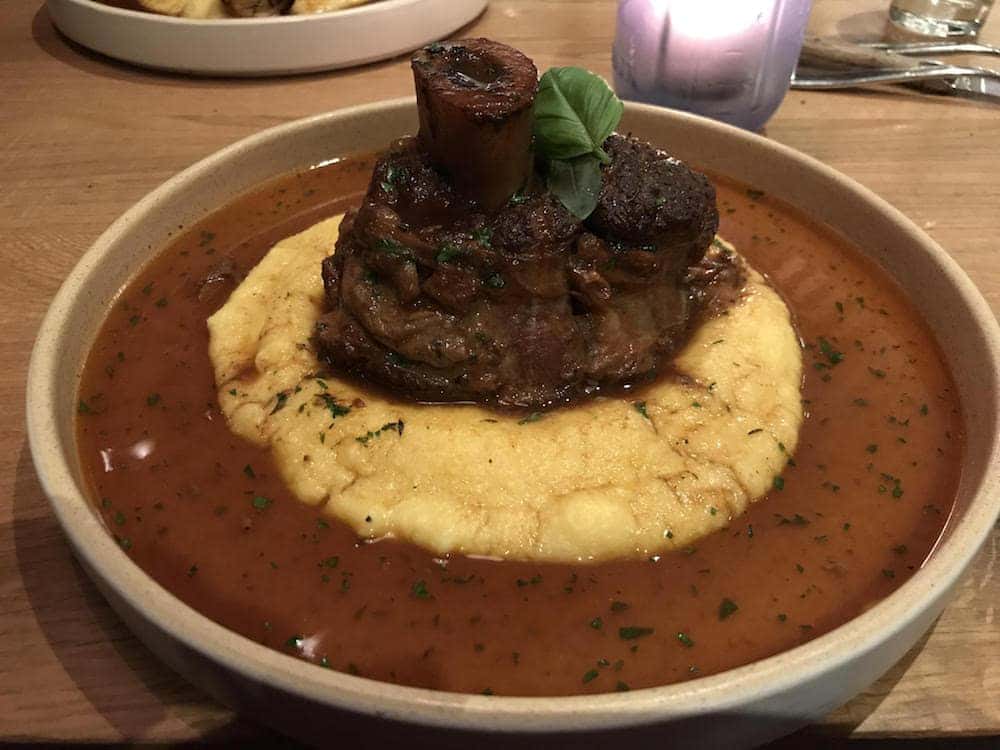 What to Drink
If you like craft beer and interesting cocktails, Che Figata has good news for you. Some of the more interesting cocktails on the menu are:
Olive Oil Martini: For those who like their alcohol on the savory side, this cocktail hits you with olive-oil-washed St. George vodka, Carpano Dry, and olive oil bitters — it's a cocktail that accentuates rather than distracts from the taste of the liquor, so only those who enjoy the taste of vodka need apply.
Pride of PieMonte: For those who want something a little sweeter, this drink is composed of gin, chinato, spiced blood orange liqueur, and capalleti. It's a boozy orange blast that's surprisingly refreshing — and it's extremely easy to drink.
Barrel-Aged Negroni: Barrel aging lends this cocktail a complexity that's uncommon among even the classics. gin, campari, and house-blended vermouth are aged for 5 weeks in bourbon barrels to create this delicious concoction.
The restaurant also features several beers of differing styles and an impressive wine list, so there's truly something for everyone.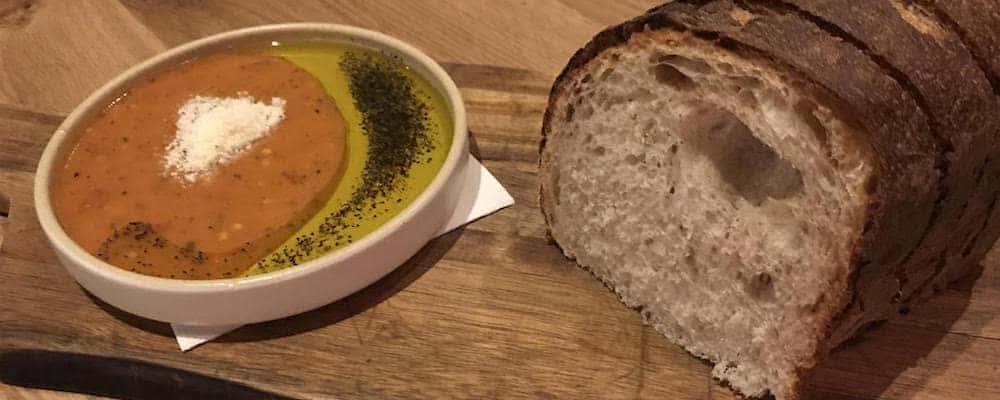 Run — Don't Walk — to Experience Che Figata
Che Figata is fairly new addition to Naperville's restaurant scene, having only opened in spring 2018. Nevertheless, its kitchen is creating some of the finest Italian fare you'll find not only in Naperville, but in all of Chicagoland.
Remember how we said you didn't need reservations? That won't last forever, since the secret is starting to get out. You can make reservations through OpenTable to ensure that you get a table at Che Figata.
More of Our Naperville Favorites
Che Figata will surprise you. It's attached to Hotel Arista — you can pass between the two without going outside — but it's one of the finest Italian restaurants in Naperville, and in many ways seems more like a high-priced big-city bistro in Chicago that would require reservations well in advance.  Fortunately, you probably won't…

If there's one thing that Chicagoans and those in the surrounding suburbs can agree on, it's pizza. Whether you prefer classic Chicago-style deep dish or thin crust, square slices or triangle slices, you're covered. The next time the craving hits, grab a pie from of of these five places that serve the best pizza in…

If you're looking for Mexican restaurants, Naperville is the place you want to be. Whether looking at places downtown or a few tempting treats just over into Aurora, you'll find plenty of options to tantalize your taste buds. Naperville Attractons Don't Miss the Best Mexican Restaurants in the Naperville area Quiubo: If you want to…