Looking for the Best Tacos in Aurora? Head to Taco Diner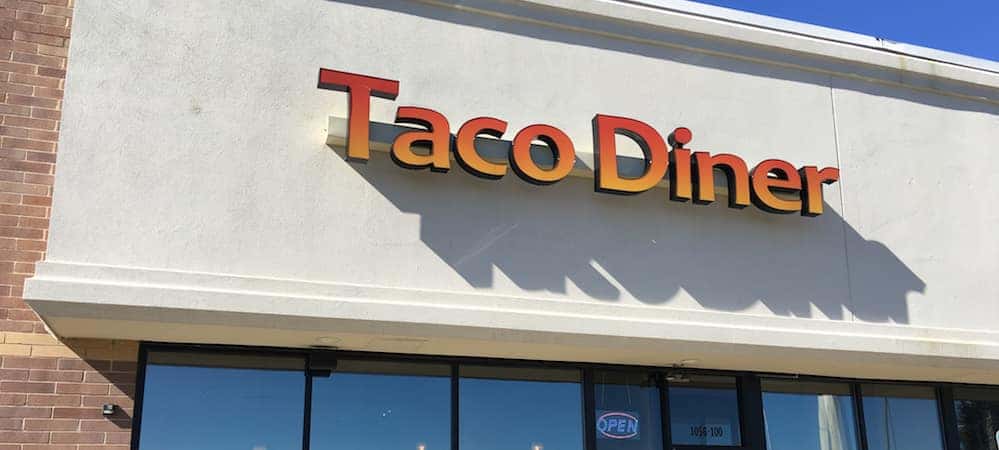 Last fall, Taco Diner in Aurora opened its doors, becoming the fourth location of this local chain that also has storefronts in Bolingbrook, Romeoville, and Lisle. While this writer is admittedly a sucker for tacos, I truthfully didn't expect the world from a restaurant whose name seems a little Americanized and whose upscale decor is rather the opposite of the "hole-in-the-wall" we're conditioned to look for when seeking out authentic ethnic cuisine. This is all to say that the first time I walked through its entrance, I had little idea this Mexican restaurant would become a spot I'd come to frequent weekly for what I'd argue are the best tacos in town.
Authentic Mexican Food at a Price You Can't Beat
Two things you'll notice immediately when you step up to the register to order: the
menu
is quite extensive, and the prices are really, really good. Most platters/dinners range from $8 – $16, and individual tacos are only $2.50 – $3 each. My most-ordered meal has been the taco dinner, which for under $11 gets you three tacos with your choice of meat — steak with cilantro and onion is probably my favorite, but the pastor (pork) and chicken are both excellent as well — along with sides of beans and rice.
Occasionally, I'll break outside of my comfort zone and try something new, and fortunately I've never been disappointed. In fact, there are so many different items that I now love (the chicken tamales, Torta Cubana, and chicken flautas all come to mind) that it's often difficult for me to choose my meal. This indecision is, in part, how I started eating at Taco Diner once a week and sometimes even twice in one day. That and the amazing service.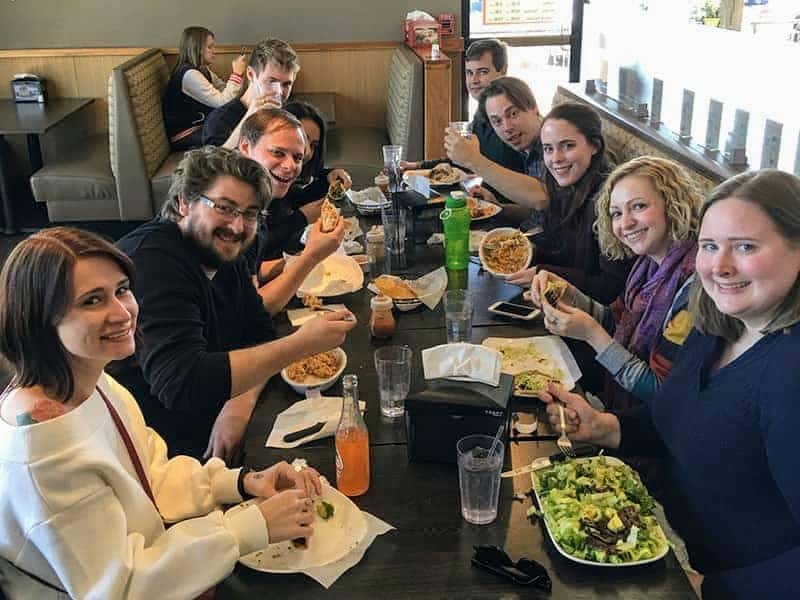 My Friend and Taco Enabler, Laura
If I know one thing, it's that if it's 4:45pm on a Tuesday, I'm probably calling Taco Diner to phone in my carryout order for dinner. This has become such a part of my weekly routine that the manager, Laura Almazán, immediately recognizes the sound of my voice when she answers the phone and I ask if I can place an order for carryout.
"Hi, Chris! Taco Tuesday, eh?" She laughs.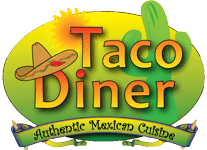 The high quality of the food at Taco Diner would be reason enough for me to go back frequently, but it's this familiar, family-type environment that helps make the dining experience so special. Laura knows me, she knows my usual order, and she seems genuinely happy to see me each week. I've never had this kind of rapport elsewhere; I've never had a place that felt like "mine," but that's exactly how Laura makes you feel.
Recently, I had the opportunity to sit down with her and pick her brain about what makes Taco Diner such a unique place.
You can get tacos anywhere — why should someone choose Taco Diner?
Laura: Quality, number one. Number two, we use the best ingredients, and we try to make it authentic. And the [third] one is the service 'cause, there are many places that serve tacos, but we really want all the customers to feel at home.
What's your favorite thing on the menu, and why?
Laura: My favorite thing is the shrimp tacos. Why? Because I put everything, all the toppings: lettuce, tomato, cheese, sour cream, guacamole, onions, cilantro, lime, and a little touch of salsa. And it tastes [so good], so I love it!
What are a couple of the most popular menu items?
Laura: Most popular is the taco dinner, steak. The second one is the burrito. So both the taco dinner and the burrito are [the best sellers]. I can say both are the number one.
What are some things you guys offer that might surprise people?
Laura: The flan. Many people don't know what the flan is. Is it Jell-o? Or is it dessert like a cake? It's neither one of those. It's different. It's a different flavor; it's sweet. We cook [it] in the oven, but it's not a cake. It's a special dessert we make. It's a homemade recipe, and it tastes [awesome].
If someone has never had authentic Mexican food or tacos before, what would be a good place for them to start? What would you recommend?
Laura: I always tell the customers everything is good. Everything is authentic. But if [it's your] first time here, I always recommend the taco dinner. Number one because our name starts with the word "taco." But [with] the taco dinner, you have the option to choose three different meals. You can [get] the meat on any plate: tortas, gorditas, burritos, flautas, enchiladas — you can choose the meat. But the tacos are a good option because you [get to try] the flavor of taco, authentic taco, and three different meats, and the rice, and the beans. So you can try five things on one plate!
What about for a taco enthusiast that has tried a little bit of everything? What's something they've maybe never had that they should try at Taco Diner?
Laura: One of the platters is the carne asada, or the tampiqueña. Both look the same, but the tampiqueña has the enchilada on top. But yeah, I recommend one of those; it's a platter. If the customers say, "I'm not too much hungry for the big plate," I recommend the torta. It's a Mexican sandwich, but it tastes different [than] other sandwiches or the other places with sandwiches.
Why do people love tacos so much? Why is it that you always hear about Taco Tuesday but never Sandwich Saturday?
Laura: Wow, that's a great question! I guess, personally, people love tacos 'cause they're easy to eat. And prices are good, are good for your budget for dinner to bring family and friends!
Happy Anniversary, Taco Diner!
The Aurora Taco Diner just recently celebrated its one-year anniversary, and while I've had a lot of tacos in this time (not all at Taco Diner either, which always makes me feel like I'm cheating on them), I can still say that the best tacos are theirs. The flavors, the prices, the family atmosphere — they do all of it well. I'm very grateful I took a chance on them one year ago because it's certainly shaped my taco destiny. If you haven't gotten a chance to eat there yet, please do so soon! You can even tell Laura I sent you.
Looking for more local recommendations? The team at Toyota of Naperville has you covered! Simply contact us today to learn more about our favorite things to do around Naperville and Aurora.