Fun Facts About Toyota
New Vehicle InventoryApply For Financing
Orlando here with Toyota of Naperville, and today we're here because we wanted to give you guys some quick and fun facts about Toyota. For example, the name.
TOYODA
And if that looks misspelled, you're probably used to seeing it like this:
TOYOTA
The Japanese culture considers the number eight a lucky number, and when Toyota is written with a "T" it takes eight strokes to write it, so that's why they implemented this change.
Second of all, Toyota started in the loom industry, and then invested into the automotive industry. So instead of making cars, they could have been making blankets.
According to Caranddriver.com, the Toyota Camry is the number one selling car in the U.S.
It is also worth noting that, for your safety and convenience, Toyota spends approximately $1,000,000 an hour on research and development alone.
Statistics show that 80% of the Toyotas purchased 20 years ago are still on the road today. That is the same as if five of these were purchased:
(Orlando Shows Five Stunning Toyotas)
And in 2036, four out of those five are still running strong.
Stunning Toyotas currently in stock and with special offers:
Toyota builds its cars strong and durable, that's probably why [it's been listed] as the number one auto company in the world, surpassing both Volkswagen and General Motors.
Toyota is also the number one Global Green Brand, and it's probably because 75% of the hybrids on the road are Toyotas.
One last thing. If you take a look at this: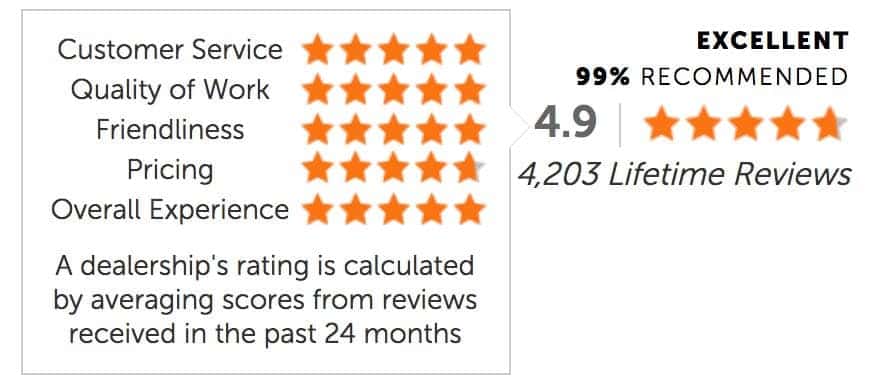 You'll see that Dealerrater.com ranks Toyota of Naperville the Number One Dealer of the Year 2016 State Winner, which means that we're the best Toyota dealer in all of Illinois.