What the 2019 Toyota Avalon Reviews Say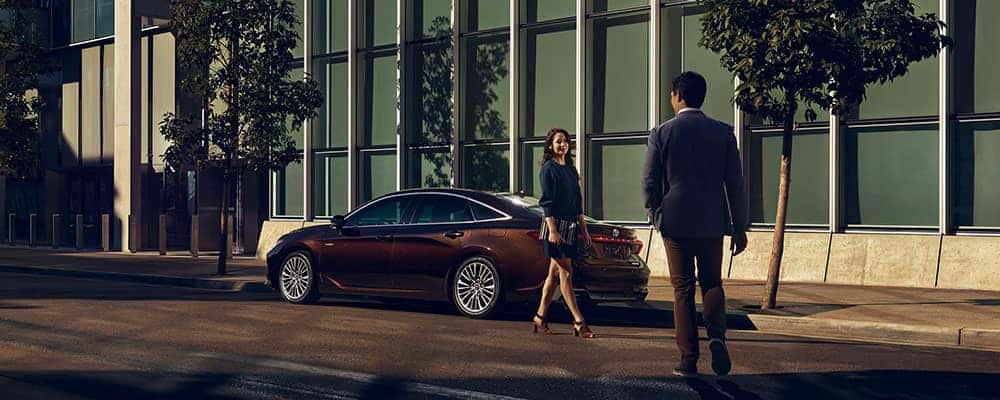 The 2019 Toyota Avalon reviews have quickly identified it as a premier luxury vehicle. With impressive performance, generous features, and all the little details that truly turn a vehicle into a luxury car, the Avalon has established a new standard.
2019 Avalon Review Highlights
Edmunds.com – "Both the suspension and the seats are designed with comfort in mind. Ruts and bumps are smoothed over well, and the cabin remains pleasantly quiet on the highway."
Car and Driver – "The best thing about how the new Avalon looks is how it bucks against the prevailing crossover-SUV orthodoxy."
Kelley Blue Book– "This evolution of the brand features a longer wheelbase with shorter overhangs, more power … and premium interior roominess."
Motor Trend– "The 2019 Toyota Avalon — specifically the sporty Touring trim — has become a proper flagship with actual driving prowess."
Toyota Avalon Ratings and Reviews Point Out Numerous Key Benefits
Car and Driver, "As a piece of sculpture, the new Avalon is flat-out gorgeous." Designed right here in America, the new model is an inch lower and 2 inches longer than the outgoing model. Shortened overhangs and a swooping roofline make the most of that body; "In silhouette, the Avalon is a knockout."
The first thing you'll notice about the 2019 Toyota Avalon is just how striking it is. In the words of
All Toyota Avalon reviews drew attention to its performance. As mentioned by Motor Trend, it's "the nameplate's most powerful and most efficient non-hybrid model ever." Your combination of a 301-hp 3.5L V6 and quick-shifting transmission makes up to 22 mpg in the city and 32 mpg on the highway.* As Motor Trend goes on to note, those figures put it ahead of six-cylinders like the Nissan Maxima, Chevrolet Impala, Chrysler 300, and Buick LaCrosse.
Edmunds.com was thrilled by the attractive interior with "high-quality materials." Premium SofTex upholstery comes standard, and you always have the option of upgrading to leather. Seats can be heated in the front and rear to keep you warm when the weather gets chilly across Aurora, Oak Brook, and Naperville.
Give us your 2019 Toyota Avalon Review
If you'd like to experience the new Toyota Avalon first-hand, simply contact Toyota of Naperville to arrange a test drive or discuss financing options.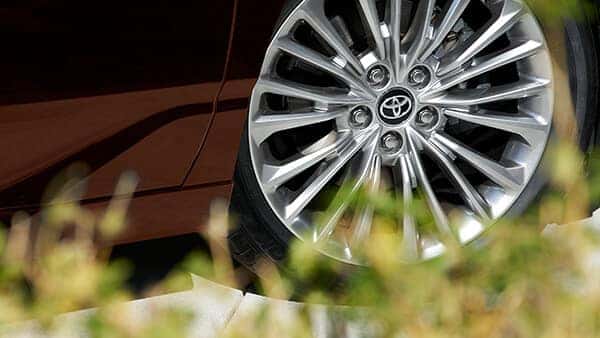 Learn More About the 2019 Toyota Avalon