Why Visit the Naperville Riverwalk?


The Naperville Riverwalk is a little slice of paradise that runs right along the DuPage River. From walkways and covered bridges to an artificial beach with volleyball, it's one of the city's most appealing attractions.
The History of Naperville Riverwalk
Created in 1981 for Naperville's Sesquicentennial (150th anniversary), the Riverwalk wasn't always as beautiful as it is today. It took huge donations of time, money, and materials to transform a neglected riverfront into the enchanting linear park that has since become the favored sunny day spot of Naperville residents and visitors.
Contact UsTraveling Between Naperville and Chicago?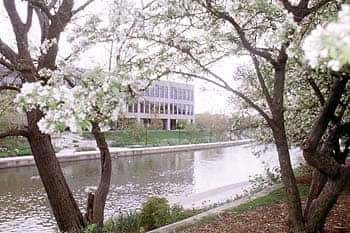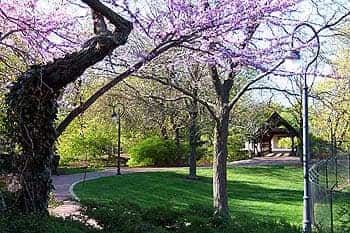 What Will You Find at Naperville Riverwalk?
The Naperville Riverwalk is a lush haven of intricate landscaping, captivating shepherds crook lights, timeless fountains, and covered bridges. 1.75 miles of walkway winds its way along the DuPage River — bicycles, skateboards, in-line skates, and all motorized vehicles are prohibited to keep the area quiet and idyllic.
A few Naperville Riverwalk highlights include:
Grand Pavilion: The park's principle covered structure is used for events and get-togethers throughout the year.
Jaycees Playground: Kids can enjoy the centipede climber, wiggle ladder, slides, swings, and more.
Centennial Skate Park: Offers quarter pipes, grind rails, and fun boxes.
Centennial Beach and Grill: The Naperville "beach" is ideal for volleyball, diving, and playing in the water.
Millennium Carillon in Moser Tower: The iconic bell tower stands 158 feet tall, accommodating 72 bells and 253 steps.
Paddleboat Quarry and Fishing Pier: Explore the tranquil waters of the quarry on your own four-person paddleboat.
Dandelion Fountain: Multiple jets spray out to give the Dandelion Fountain its unique appearance.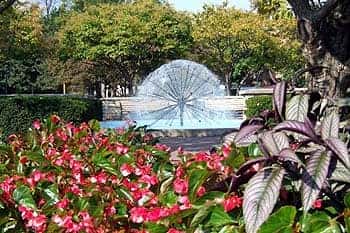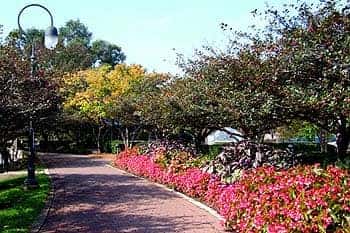 How Do You Reach Naperville Riverwalk?
You'll find Naperville Riverwalk a few blocks south of the Naperville Metra Station and several Pace bus routes. Free public parking is available, and there are plenty of bike racks located at:
Jefferson Avenue Gateway
Centennial Beach
Park District Administration Building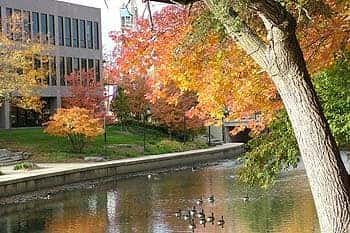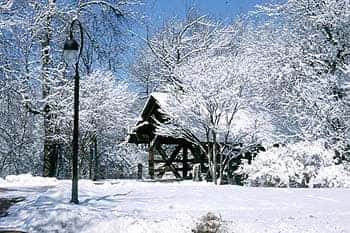 It's Not Hard to See Why the Naperville Riverwalk is So Treasured
Naperville Riverwalk is one of the city's crowning glories. If you'd like to find out more about Naperville's attractions, simply contact Toyota of Naperville today.
Top Photo Cred: Naperville Riverwalk