Get Ready for Naperville Ribfest 2018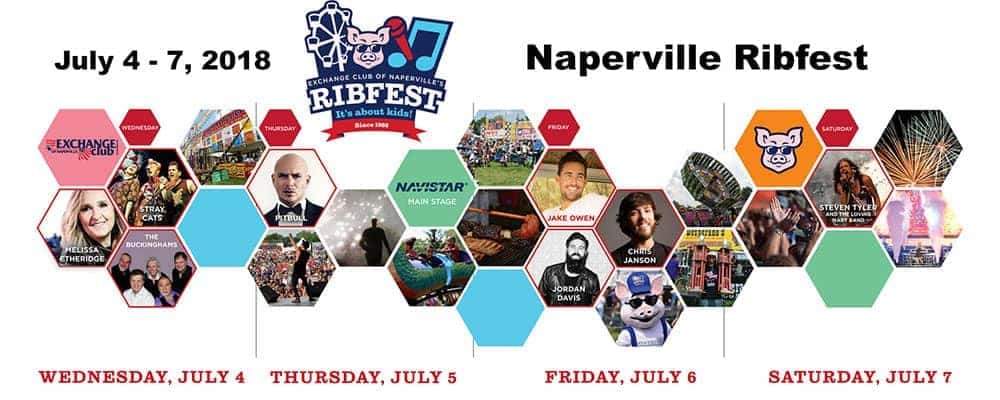 Naperville Ribfest 2018 runs from July 4 to July 7, and its 31st year promises to be a big one. The event now draws more than 200,000 visitors annually, and with good reason.
What is Ribfest?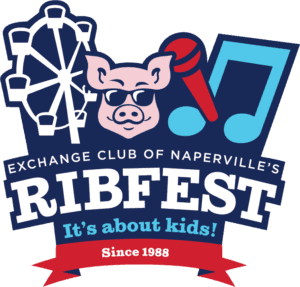 A Naperville favorite and one of the Midwest's premier 4th of July concert series, Ribfest presents multiple days of good music and great food for visitors young and old. Better yet, the profits go to support over 50 charities that work to eliminate problems such as child abuse and domestic violence.
Just a few of those charities include:
The Edward Care Center
Loaves and Fishes
Families Helping Families
Little Friends, INC
Project HELP
To date, the organization has donated over $16 million to charitable causes.
What's on the 2018 Naperville Ribfest Schedule?
Music is always the biggest Ribfest draw, with music lovers from Aurora, Oak Brook, Joliet, and far beyond coming to see the latest big names.
Here's what you can expect at Ribfest 2018:
Wednesday July 4: Stray Cats with guest artist Melissa Etheridge, the Buckinghams, and Pete Ellman Brass Quintet.
Thursday July 5: Pitbull with J Boog.
Friday July 6: Jake Owen, Chris Janson, and Jordan Davis.
Saturday July 7: Shadowboxers, the Sisterhood Band, Steven Tyler and the Loving Mary Band.
Of course, there'll be far more than just music on offer. Ribfest is a nationally recognized BBQ contest, and 12 vendors will be competing across three categories: Best Ribs, Best Sauce, and Kid's Choice. If you're somehow not into ribs, there's plenty more food to enjoy.
Give it an hour after eating before you enjoy the adrenaline-pumping rides of the carnival — they've also got a few kid-friendly rides if you're still settling your stomach. If you're coming with younger children, try the kid's area to find a petting zoo, magic shows, and more.
Ribfest: One of the Greatest Naperville Festivals
To find out more about Ribfest or any other Naperville attractions, all you need to do is pick up the phone and talk to Toyota of Naperville today.