Toyota Dealership Serving Woodridge IL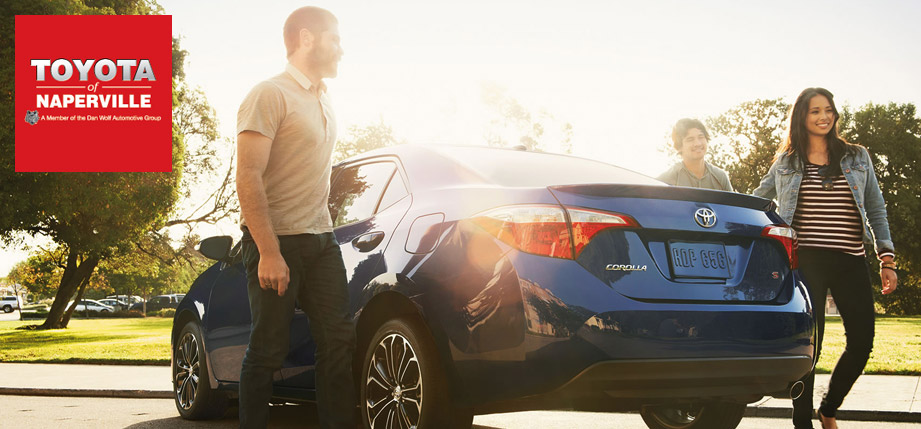 Toyota dealer near Woodridge, IL
There are a lot of reasons that consumers choose to purchase Toyota vehicles. It's well known that Toyota provides a premium product in the market. The sales numbers month after month show that consumers know a quality product when they find it. Get your own piece of the Toyota pie by checking out the new Toyota cars near Woodridge, IL at Toyota of Naperville. The dealership is a Toyota dealer serving Woodridge, IL that strives to provide top-notch Toyota cars and trucks to the good people of Woodridge.
Great selection of Toyota vehicles near Woodridge, IL
When you shop for a car at Toyota of Naperville, you know you are getting a look at the full Toyota selection. The dealership always stocks a full selection of Toyota cars near Woodridge, IL, to make sure the Toyota of your dreams is somewhere on the lot when you arrive. From the very efficient Toyota hybrids near Woodridge, IL to the electric vehicle selection, to the legendary Toyota lineup of the Camry and Corolla – Toyota of Naperville has you covered for Toyota near Woodridge, IL. The short drive to Toyota of Naperville is worth every mile.
Toyota service makes the difference
The staff at Toyota of Naperville takes pride in providing the best Toyota service near Woodridge, IL. Serving the customers of the area - whether it be by providing a new Toyota near Woodridge, a used car in Woodridge, or even Toyota service in Woodridge - is what the professionals at the dealership are all about. If you're looking for a good deal on a Toyota, don't end your journey before checking out Toyota of Naperville and all the dealership has to offer. Toyota of Naperville serves the Woodridge, IL area, so consider yourselves part of the family here.