2015 Toyota Camry vs Nissan Altima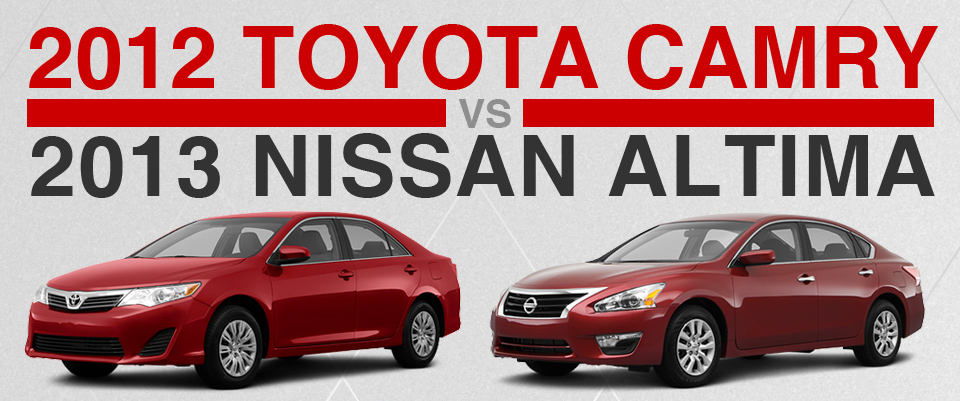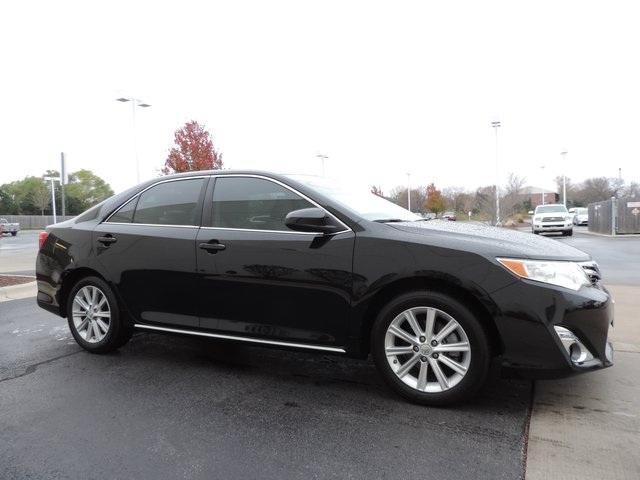 2012 Toyota Camry
With a cheaper cost to own, a hybrid option, endless features and more technological options that you could imagine, it is no wonder that the Toyota Camry is America's favorite car. The Toyota Camry includes many desirable standard features that don't come in other sedans such as the Nissan Altima and the Camry brings safety with a whole new level with 10 standard airbags. The Nissan Altima only has six standard airbags and is not yet rated as an IIHS Top Safety Pick like the Toyota Camry is. There are more powertrain options with the Toyota Camry and, being a Toyota, the Camry has one of the highest resale values out of any other vehicle on the road. Don't make a mistake, do your research, learn the facts and choose the 2012 Toyota Camry over the 2013 Nissan Altima.
2013 Nissan Altima
The 2013 Nissan Altima comes in three different grades and begin with a base four-cylinder engine, all of these are upgradeable to the 3.5-liter V6, but there is no hybrid available. Similar to previous Altima generations, not all available features are included in the six model grades. Customers will need to add packages such as the Convenience package, Navigation package and/or the Technology package to get all of the features they were hoping for. While Nissan Altima models outperform the Camry in some fuel-efficiency tests, the Camry Hybrid is the ultimate gas sipper and exceeds the Altima 2.5 in fuel efficiency by a lot.
Depreciation
New cars depreciate, it's just the way it is. However, some cars hold their value better than others and Toyota makes many of these cars. The 2012 Toyota Camry offers one of the best resale values out of any vehicle on the road. It actually won the 2012 Best Resale Value Award from Kelley Blue Book and was named a 2012 Cars.com Best Bet for midsize sedans. When comparing the 2012 Toyota Camry SE and the 2013 Nissan Altima SV, ownership costs and depreciation value favor the Camry. Over the course of five years of ownership the Camry offers a lower depreciation, maintenance and insurance costs than the Altima. While the Altima may have a lower fuel cost, the savings diminish when you factor in long-term maintenance and ownership costs. Don't miss out on the best sedan on the road, check out a 2012 Toyota Camry near Aurora, IL.
As you can see the 2012 Toyota Camry is one of the best sedans on the market and can be yours the next time you set foot in our dealership. We offer a selection of over 100 Toyota Camry cars and we are sure to have exactly what you're looking for. Don't miss out on this car, just fill out the form on this page and we'll make sure that we set you up with a fantastic Toyota Camry today.