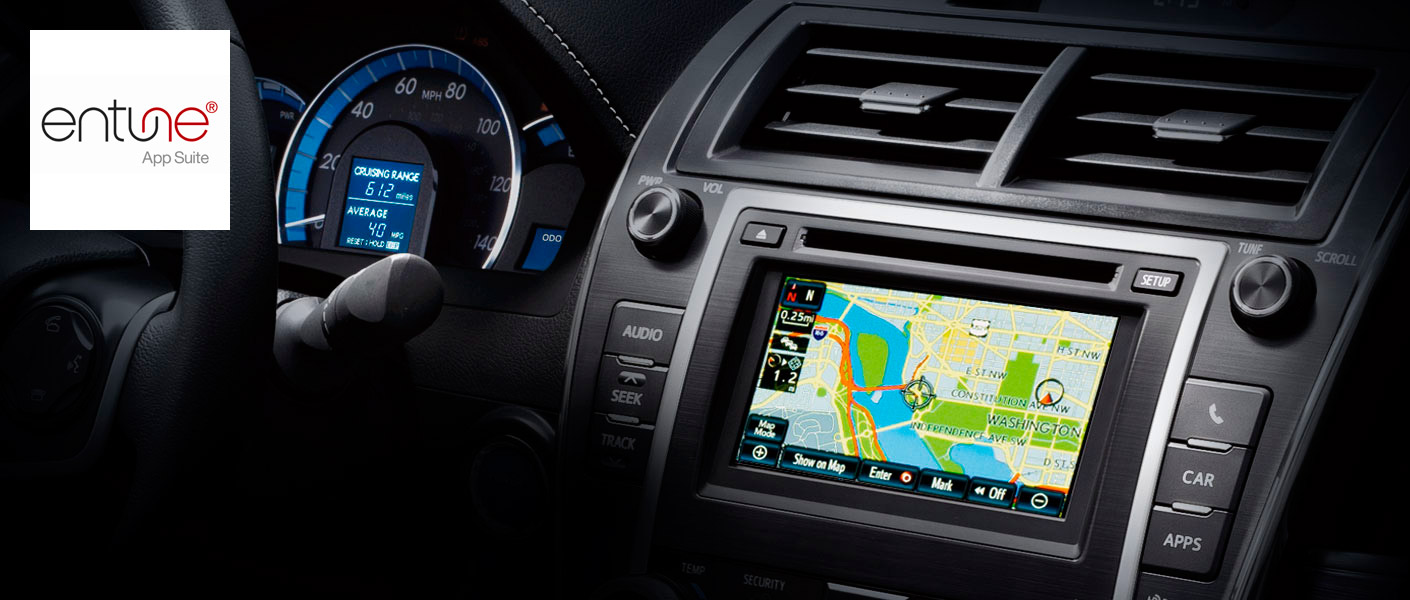 1. Is Your Phone Compatible?
To use Entune, we need to make sure that your phone works with it. Click the link to check to see if your phone is compatible with Entune.



2. Create Your Entune Account
To use your new Toyota Entune system, you have to create an account. Creating an account is fast and easy, all you need to do is follow the instruction process and you'll be enjoying Entune quicker than ever.




3. Link Pandora to your Entune
You can link Pandora to your Entune system so that you can stream personalized music directly to your vehicle If you already have a Pandora account, click to link your account to Entune, if not, visit the Pandora website and register to get an account. After that you can link your Pandora account with Entune.




4. Download the Entune Mobile App
You will need the app installed on your phone and then updated with your username and password from your Entune account to use Entune.


5. Pair your Phone with your Vehicle and Connect
Once you pair your phone with your vehicle using Bluetooth, you can connect Entune to your car and begin enjoying all it has to offer.




6. Launch the Entune Mobile App!
Launch the app on your paired phone and you are ready to go with Entune!