November Toyotathon in Naperville, IL

November Toyotathon in Naperville, IL
The November Toyotathon in Naperville, IL is underway at Toyota of Naperville. This means that this will likely be the last chance, for this year, that customers will have to find such an impressive array of incredibly popular Toyota vehicles at such affordable prices through the automaker's revolutionary 24-month lease program. Not every vehicle on the Toyota roster is eligible for the November Toyotathon discount. However, the five vehicles that are eligible for the program lease discounts are very diverse and will be able to fit a number of needs for a variety of different different owners.

Customers that are new to the leasing process or unsure if leasing is the right financial tool for them will find a lot of advantages and value beyond the sticker prices offered during the November Toyotathon in Naperville, IL. Leasing a vehicle is actually filled with ways people can invest in themselves. First, if a person is leasing a vehicle from Toyota and looking to take out another loan, that lease wouldn't show on a person's income to debt ratio, because all the depreciation is being dealt with by the leasing company. For more ways leasing a Toyota vehicle is a good idea, contact a Toyota of Naperville sales professional or financing representative today.
Which vehicles are included in the November Toyotathon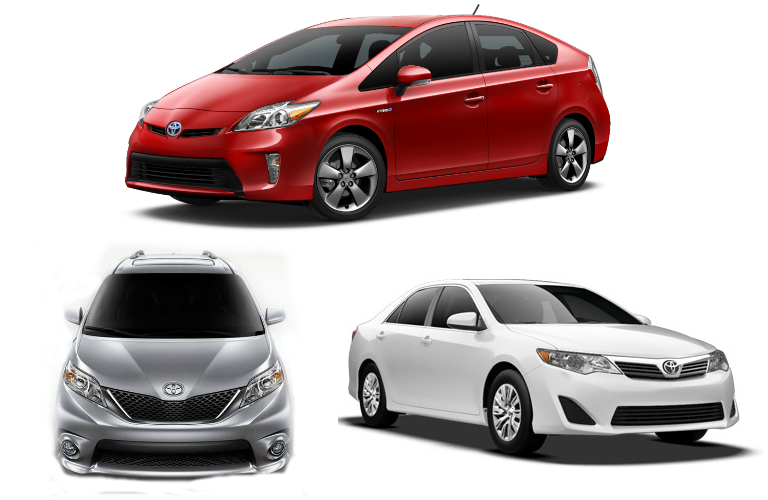 Toyota of Naperville is offering up five different vehicles for the November Toyotathon in Naperville, IL. The first is all remaining stock of the 2014.5 Toyota Camry LE. This mid-cycle refresh of the 2014 Camry has all of the same performance and features seen in the version before the refresh. One of the main additions to the 2014.5 is a rear-view camera that is available on all trims. Also available for the November Toyotathon is the 2015 Toyota Corolla and 2015 PriusTwo. Both vehicles offer an outstanding array of accessories, even with being close to base trim models.

Customers that will be looking for a little more space to work with, the 2015 Toyota RAV4 and 2015 Toyota Sienna LE are available. The 2015 RAV4 carries over the same capabilities and high-minded fuel-economy that have made the previous several model-years some of the most popular crossover SUVs on the market today. Some of the features that are shared by the new versions of the RAV4 and Sienna are automatic headlights, a very adjustable driver's seat, Bluetooth connectivity and excellent safety ratings.