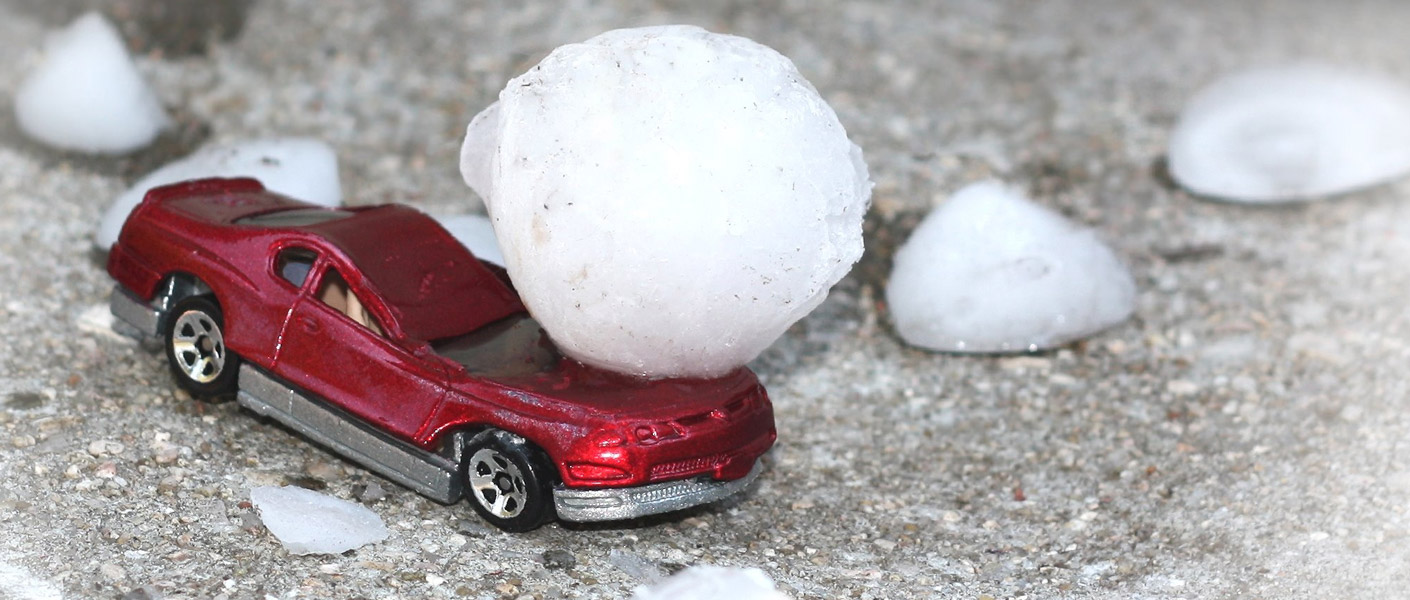 Hail damage repair in Naperville, IL
Having a vehicle caught in a hail storm is one of the most destructive acts of God that can happen to an owner. The sheer about of damage that can occur quickly devalues a car and can render it a total loss by insurance companies. Many times the cost of having a repair shop fix thousands of tiny dents would be more expensive than a car is worth. However, if a vehicle gets the green light for repair from an insurance company, the Toyota of Naperville Service Department is ready to serve you.
When a storm that produces hail rolls through a community, body repair shops fill up to the point where there can be a backlog of work for them that stretches for months. In order to get your car, truck, van or SUV in for hail damage repair in Naperville, IL, the Toyota of Naperville Service Department has called in reinforcements. We have contracted with company that specializes in paintless dent repair. They will work out of our location for as long as necessary until everyone who wants to take advantage of this service has an opportunity to do so. To schedule an appointment call 844-226-0875.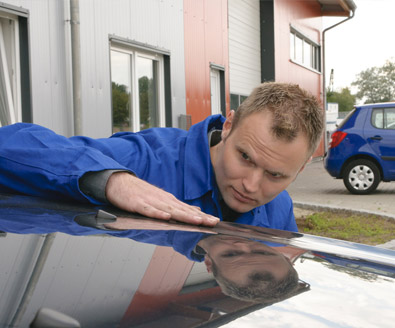 Advantages of working with Toyota of Naperville
When you bring your vehicle into Toyota of Naperville for hail damage repair in Naperville, IL, we aim to have you as inconvenienced as little as possible. This was the number one reason we contracted with the outside company that has worldwide experience in fixing hail damage. We have quickly refined our system so you never miss a beat, as always customer satisfaction is the most important thing to the staff at the Toyota of Naperville Service Department.
There are a number of advantages to working with Toyota of Naperville to have hail damage repair in Naperville, IL completed. Once your hail damaged vehicle is turned over to us for repair, you will receive a complimentary loaner vehicle to use for as long as it takes to repair your vehicle. In an attempt to make sure you aren't stuck with a loaner vehicle for too long, we have one of the quickest turnarounds for hail damage repair, only a day or two. And because the hail damage is considered an act of God, many people will receive a deductible waiver, meaning many customers won't have to pay anything out of pocket.
How paintless dent repair works
Paintless dent repair involves the use of tools to physically pull dents from vehicles. Best results usually come with working with shallow dents where the paint, clear coat and underlying metal isn't too badly stretched or scratched. The technicians attach small tools to the dents in a variety of ways using suction or glue to actually pull the dents even with the rest of the surface of the vehicle's body panel. Some dents are attacked from the underside and are actually pushed out of the metal. To identify which method is used, a fluorescent or LED light source is used to evaluate the field before work begins. The technicians work on the hail damaged vehicles have years of experience and are among the top experts in their field.