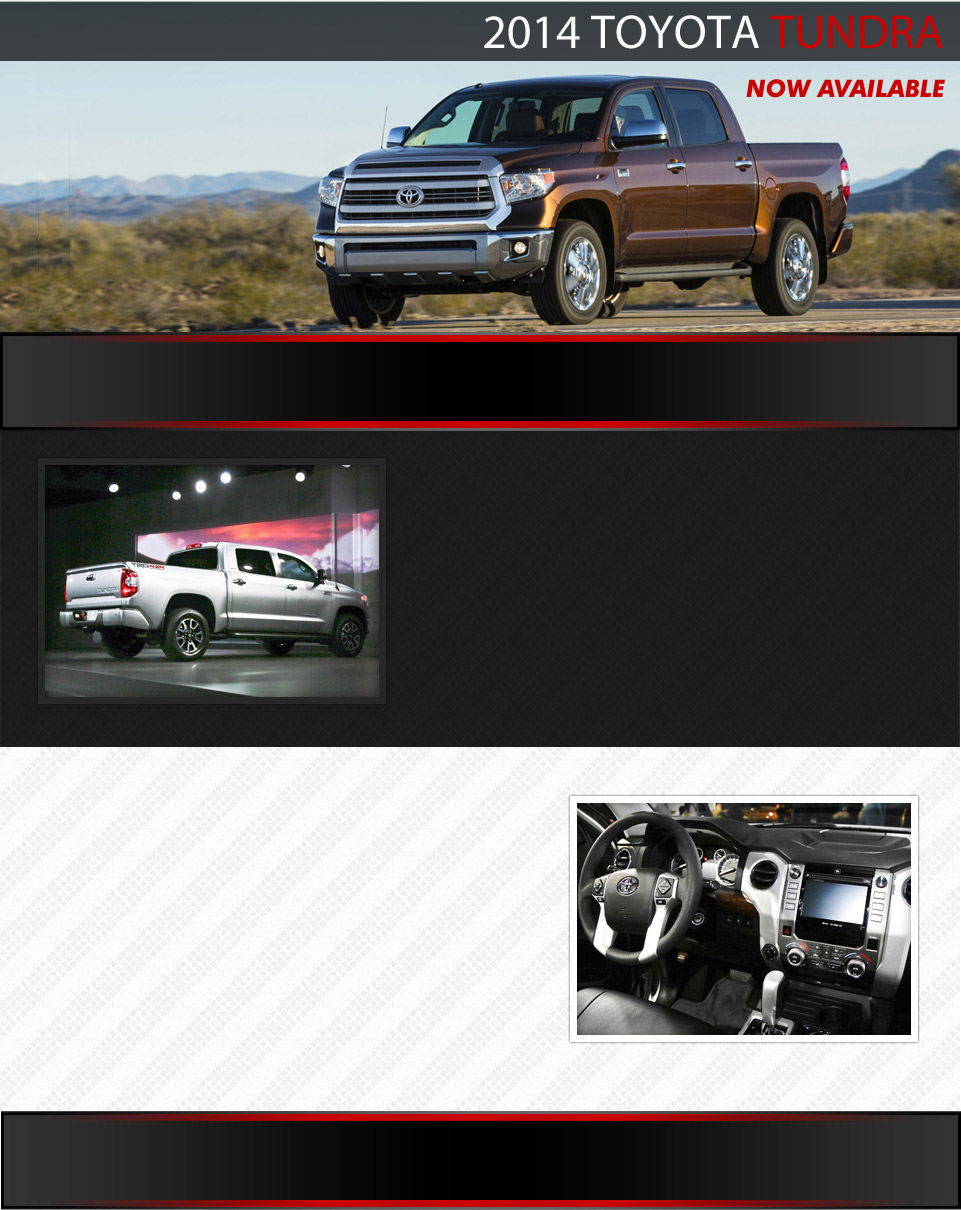 New Design for a New Truck for a New Year
For the first time since 2007, the Toyota Tundra will be getting a facelift. The 2014 Toyota Tundra in Aurora, Ill has been extensively redesigned on the outside to give it an athletic and industrious appearance that will reflect how reliable and hard-working this truck truly will be. Starting at the front of the 2014 Toyota Tundra in Aurora, Ill a taller chrome grille is the introduction to a stepped, redesigned bumper. Around the rest of the 2014 Toyota Trundra in Aurora, Ill you will see a more modern and contemporary boxy or squared-off design on the fenders and wheel wells. The cargo bed has also been touched up and will feature an integrated rear spoiler in the tailgate design.
Come for the Outside, Stay for the Inside
In front of the driver, the instrument cluster is tightly laid out with all critical information clearly displayed in an intuitive manner. Then to the left, in the center stack, a touch-screen interface is available for drivers to pick their favorite music to listen to and will also handle various other infotainment tasks. For those that choose the DoubleCab or Crew Max versions of the 2014 Toyota Tundra in Aurora, Ill you will be able to choose between bench and bucket seats in the front. Toyota is also including a standard rear-camera on all models.