2014 Toyota Sienna Naperville IL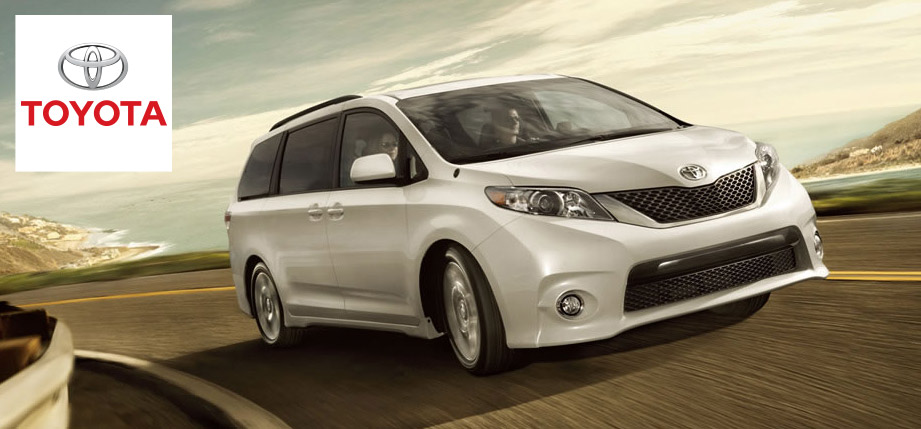 2014 Toyota Sienna in Naperville, IL
The 2014 Toyota Sienna in Naperville, IL that is currently available at Toyota of Naperville remains one of the best examples why the minivan remains one of the most popular platforms for people and families on the go. With plenty of room for cargo and passengers, the new 2014 Sienna is perfect for people that never quit know what their day will hold and what will be required of them. Also, the 2014 Toyota Sienna in Naperville, IL has received a subtle design refresh on its exterior that is sure to entice a new generation of owners.
Among the design changes to the exterior of the new 2014 Toyota Sienna in Naperville, IL is a retooled front end that has taken some elements from some of the sportier options in the Toyota lineup like the wide grille design that has taken some notes from the likes of the new Camry and Corolla. The front and rear bumpers have a more modern and unique look, that furthers the performance-based theme that has been the key for the 2014 Toyota Sienna.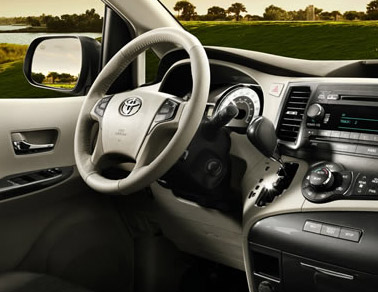 Interior elements of the 2014 Toyota Sienna
When it comes to getting the job done, the 2014 Toyota Sienna in Naperville, IL is ready to go. Depending on the seating options an owner chooses, the new Toyota Sienna can have seats for up to eight passengers. Each of the seats come with a federally-mandated seatbelt and is designed to be comfortable for even the longest of road trips. With the two rear rows of seats up and deployed for passengers, the new Toyota Sienna minivan has just less than 40 cubic-feet to work with. In order to get the most cargo room possible, the second and third rows of seats can be stowed to reveal 150 cu.-ft. of cargo space.
In some competitor's vehicles, the people in the third row get short-changed when it comes to ease of access and legroom. That simply is not the case in the 2014 Toyota Sienna in Naperville, IL. Because of the design of the second row that makes getting to the third row even easier, battles for seats closer to the front of the new Sienna are a thing of the past. The sliding rear door of the minivan has become one of the segment's hallmarks because of the utility for loading larger items. This feature is enhanced with the addition of the dual sliding rear-doors that can be opened fully with the push of a button on the Smart Key fob.
2014 Toyota Sienna vs the Competition