2014 Toyota Corolla vs Nissan Sentra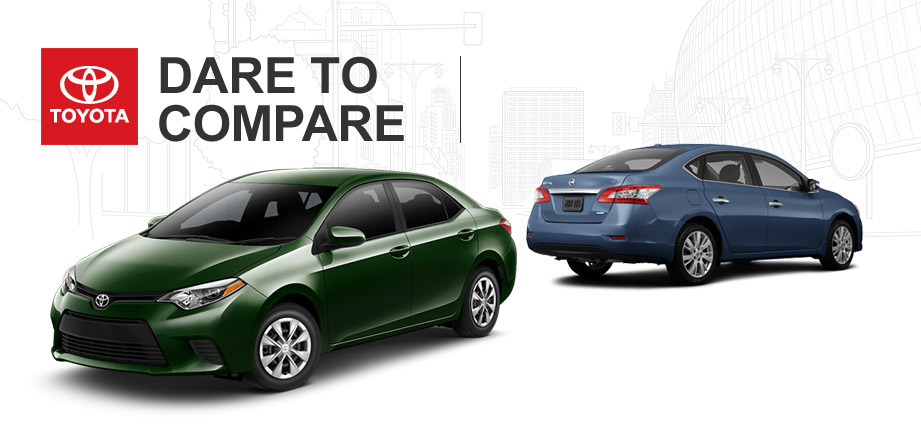 2014 Nissan

Sentra

1.8-liter, four-cylinder

Engine
1.8-liter, four-cylinder
132
Horsepower/Torque (lb.-ft.)
130
28/37*
Fuel Economy
30/39
6-speed manual or CVT
Transmission
CVT only
2014 Toyota Corolla vs. Nissan Sentra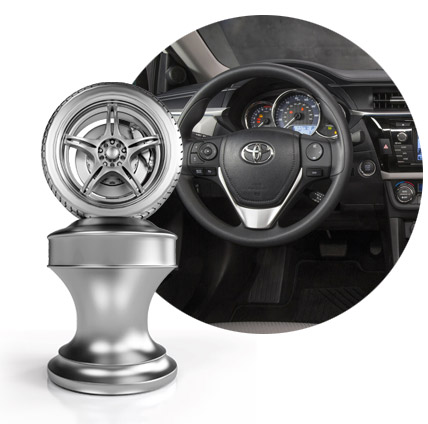 There is no doubt that we are excited to have the 2014 Toyota Corolla available at Toyota of Naperville. The world's bestselling car has gone through a total redesign for the 2014 model-year. People seeing the car for the first time will be rightly taken aback by the aggressive and athletic new look. Toyota engineers have altered the dimensions of the new Corolla slightly, as little as a fraction of an inch in some places; resulting in a six percent increase in cabin space. Additionally, comparing the 2014 Toyota Corolla vs. the Nissan Sentra shows that the new Toyota compact car is changing with the times and responding to customer demand.

As has been the case for several model-years, the new 2014 Toyota Corolla is going to be more than a match for anything a competitor has to offer. This is also true of the Nissan Sentra. The looking at the performance scores of the 2014 Toyota Corolla vs. the Nissan Sentra, we can see that each vehicle is mechanically very similar and that the new Corolla takes full advantage of available technology to regain is place on top of the compact sedan automotive industry segment.
2014 Toyota Corolla pulls ahead of Nissan Sentra
Both the 2014 Toyota Corolla and the Nissan Sentra are powered by a 1.8-liter, four-cylinder engine. The new 2014 Corolla offers more horsepower than its Nissan opponent and stays within a few points of its fuel-economy through utilizing several proven environmentally-sound technologies. The new Toyota Corolla, available at Toyota of Naperville can be outfitted with either a six-speed manual transmission or a modern continuously variable transmission (CVT) that uses wheels and pulleys instead of traditional gears to transmit power from the engine to the wheels.

For maximum fuel-efficiency, the 2014 Toyota Corolla LE ECO trim goes the extra mile to be one of the most fuel-efficient cars in its class by not only featuring a CVT, but also has the benefit of receiving some engine adjustments and low rolling resistance tires that will raise the car's Environmental Protection Agency scores to 30 miles per gallon in the city and 42 miles per gallon on the highway. Additionally, the 2014 Toyota Corolla comes with many more standard features available on its base trim than what the Nissan Sentra offers.