2014 Toyota Corolla vs Honda Civic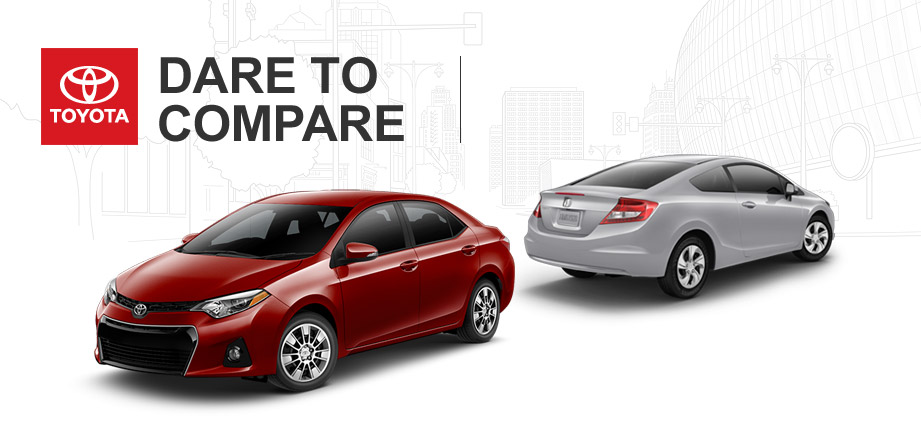 2014 Honda

Civic

1.8-liter, four-cylinder
Engine
1.8-liter, four-cylinder
132
Horsepower
140
29/37*
MPG
28/36*
Yes
CVT available
Yes
2014 Toyota Corolla vs. Honda Civic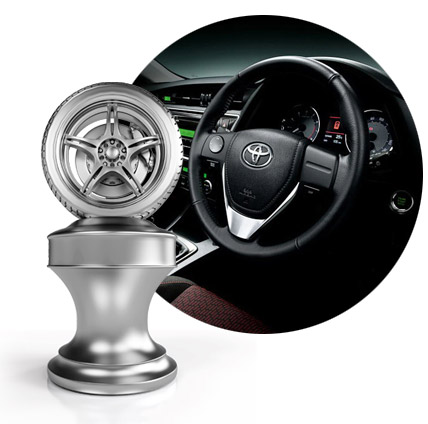 Regardless of model-year the Toyota Corolla and Honda Civic have been fierce rivals. The Honda Civic went through a fairly dramatic redesign for the 2013 model. Toyota has answered the bell by releasing, in very short order, the new Corolla a totally redesigned compact vehicle it their own. The new 2014 Corolla is almost unrecognizable from its previous version. Comparing the 2014 Toyota Corolla vs. the Honda Civic has proven to be a pitched battle.

Both vehicles have very similar engines. Each one is powered by a 1.8-liter, four-cylinder engine. Both engines are very fuel-efficient, however the 2014 Toyota Corolla has a slight edge over its Honda Civic competitor. Toyota has decided to go with a continuously variable transmission on some of the upper trims of the 2014 Corolla. This technology has become very popular with companies that are aiming for more fuel-economy in their cars.
2014 Corolla vs. Honda Civic: The battle continues
During the redesign process, the engineers at Toyota have made a series of small increases to the exterior dimensions of the 2014 Toyota Corolla, some as little as a fraction of an inch. This has led to an increase in the available and useable space in the new Corolla's passenger cabin. The space has increased about six percent. This has also led to an arms race in cargo storage in the battle of the 2014 Toyota Corolla vs. the Honda Civic. The new Corolla has come away with a lightly larger trunk measuring in a 13 cubic-feet. The Honda Civic's trunk space doesn't quite meet the same level.

Crash test scores are a very important factor in many people's choice in a compact sedan. While the 2014 Toyota Corolla hasn't been tested yet, it is coming off a particularly strong showing from its 2013 model that was chosen as a 2013 Top Safety Pick by the Insurance Institute for Highway Safety. There is little to no reason to believe that the 2014 Corolla won't meet the same standard set by the 2013 version of the car. The Honda Civic also is a very strong contender in this regard.