2013 Toyota Camry vs 2013 Honda Accord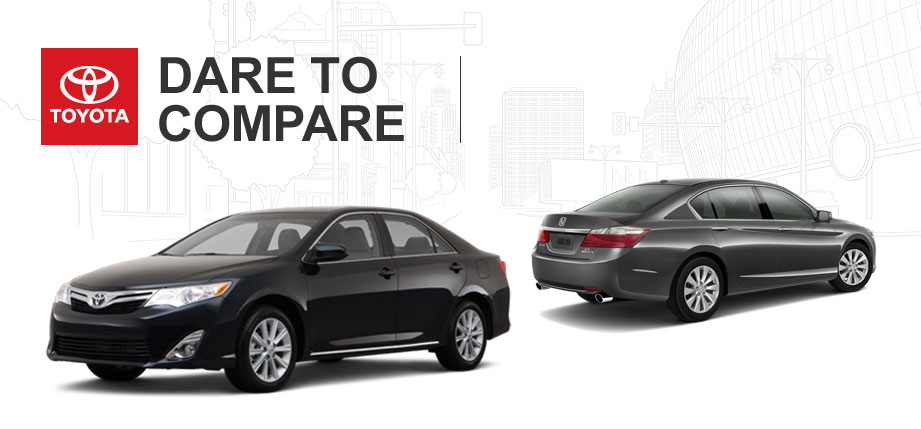 2013 Toyota

Camry

2013 Honda

Accord

$ 22,235
MSRP (Base Model)
$ 21,680
178
Horsepower
185
25/35*
MPG
27/36*
8.4 sec
0 to 60 mph
7.5 sec
2013 Toyota Camry vs. 2013 Honda Accord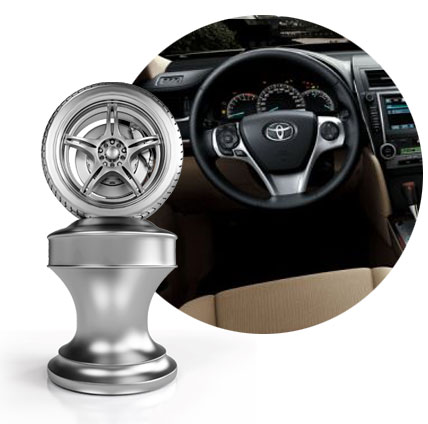 The midsize sedan segment of the automotive industry is by far one of the most competitive. Just about every automaker has an example on the market and it can make navigating the waters more than somewhat murky. Two of the best for a long time have been pitted against each other in the 2013 Toyota Camry vs. the 2013 Honda Accord. Both have been popular for a number of years and both went through a redesign in the last few years. The two have never been more evenly matched, but at Toyota of Naperville, we still think our horse is the one to bet on.

In mechanical terms as well as in terms of performance the Toyota Camry and the Honda Accord are near equals. Something that many car buyers don't hear about until the end of the sales process is the warranty packages. The ToyotaCare program has one of the most attractive set of benefits of any major car manufacturer. Among the benefits are a very competitive powertrain warranty and a roadside assistance package that is on par or better than anything offered in the industry.
Toyota Camry comes with more standard options
While the Honda Accord comes in with a slightly lower manufacturers' suggest retail price at the base trim, the Toyota Camry has a longer list of standard features. Also, the Accord quickly becomes more expensive the higher up you go with the trims. The Toyota Camry comes standard with the following items: air conditioning, power windows and mirrors, tilting and telescoping steering with cruise control; plus many more options.

The Toyota Camry SE comes with a powerful V-6 engine that can produce 268-horsepower. This trim has been sport tuned and features paddle shifters to allow you to keep your hands on the wheel at all times. Another added function of the paddle shifters is that you can manually change gears even with an automatic transmission to allow yourself to push the Toyota Camry to its limits and squeeze as much performance as possible out of the vehicle.