Window Stickers
The 2012 Toyota Prius V in Naperville, Illinois is one of the newest Toyota Prius models that offers all of the benefits of a hybrid but with more head room for greater functionality. The Toyota Prius V offers the same shape and design as other Prius cars but has more room than the other models. The Prius V is a very attractive hybrid car and the top trim level, the Prius V Five, features larger 17-inch wheels with multi-spoke rollers. The Toyota Prius V even comes with Entune- a new smartphone-based application system from Toyota.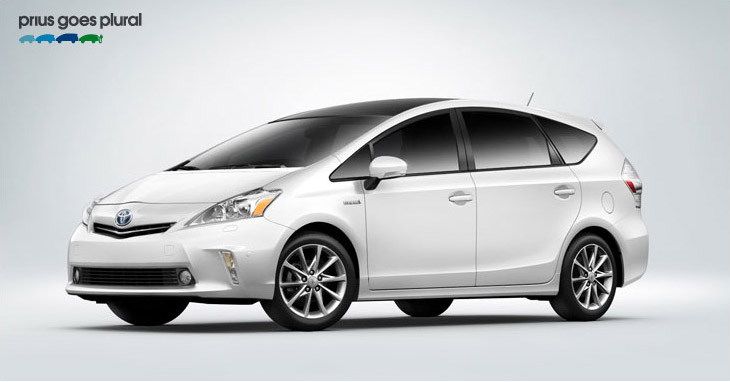 The 2012 Toyota Prius V features the 2ZR-FXE 1.8-liter Atkinson Cycle four-cylinder engine. The Prius V has more power than previous Prius hybrids and the output is 134 horsepower at 5,200 rpm and 105 pound-feet of torque at 4,000 rpm. The vehicle has a new exhaust system and runs as good as any car on the market. The EPA estimated fuel economy is 44 miles per gallon in the city and 40 miles per gallon on the highway. With fuel economy like this, people will be able to afford to drive almost anywhere and the Prius V is the car to do it in.
Check out the 2012 Toyota Prius V in Naperville, Illinois. We have a great selection of Toyota Hybrids in Naperville and many used cars as well.